We use our lighting to transform an ordinary banquet hall to
an elegant and dynamic atmosphere. Our lighting is used in
many ways including: bringing a visual warmth to the
atmosphere, highlighting room features like the head table or
cake table, and when it's time to dance the lighting will add
extra energy to the dance floor. Listed below are a few of the
options that we offer in our lighting department.
We offer a wide array of room effect lighting
that can enhance the atmosphere of your
event. All of our intelligent lighting systems
offer a wide range of colors designated for
your specific preference. From dance floor
lighting, atmospheric pattern lighting, and
our newest addition: moving heads &
spotlights. With our effect lighting, we can
add a romantic touch or a spark of
excitement on the dance floor that you will
truly enjoy!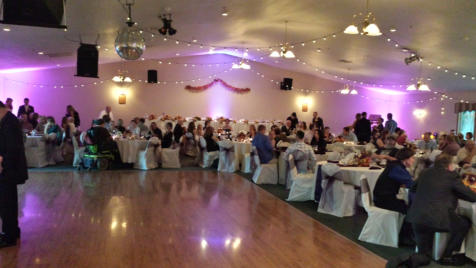 - Transform your event with vibrant colors
with our new wireless uplighting system.
- Since the lighting is wireless, they can be
placed anywhere in the room for any specific
layout of your event.
- Have a certain color in mind? We can do
almost any color that you want with touch of
a finger from our tablet!
- Package includes 8 wireless and 4 corded
fixtures to make your room vibrant and
splash with color.
Package starts at $100.00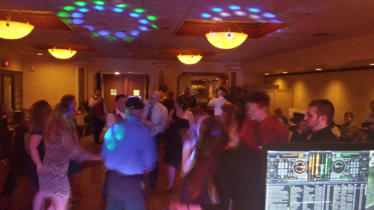 Got a Question? Chat With Us!
Proudly Serving:
Arcade, Bradford Pa, Buffalo, Chaffee, Cheektowaga, Depew, East Aurora,
Ellicottville, Elma, Franklinville, Hamburg, Holland, Machias, Orchard Park,
Springville, Varysburg & Surrounding Areas
P.O. Box 29
Holland, NY 14080
(716) 860-7012
djrothj16@hotmail.com
Go from ordinary to Extraordinary!